How to manage your credit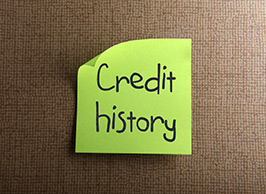 Managing your credit can be a daunting task given all of the "expert" advice and quick fix credit schemes. The truth of the matter is that discipline, time and a little knowledge can heal many credit wounds. This means you have to be an active participant in building, and maintaining, your credit.
The hard work and discipline you'll put into keeping your credit clean will allow you to take advantage of the best rates on auto loans, credit cards, mortgages and more.
What's in a credit score?
While credit bureaus do not reveal the formula for tabulating your credit scores, they do say what is included in the formula. Below are factors used to derive your credit scores and the weight each carries when tabulating your scores:
35% – Payment history
30% – Amount you currently owe creditors
15% – Length of your credit history
10% – Number of new credit accounts you've opened or applied for (fewer is better)
10% – Mix of credit accounts you have (mortgages, credit cards, installment loans, etc.)
Knowing these percentages is half the battle. Now, let's look at some general rules to follow when managing your negative credit.
Blemished credit and your rights
Negative credit impacts you in ways you can't imagine until you're buying a car, applying for personal loan or applying for a mortgage. While you may be offered credit, you may not be offered the most competitive rates or the entire amount you need to borrow.
All hope is not lost, the law can be on your side. Take a look at these quick-tips:
The Federal Trade Commission (FTC) enforces the Fair Credit Reporting Act (FCRA) and is the watchdog over the three credit reporting agencies.
The FTC also regulates the Fair Credit Billing Act (FCBA), which is designed to protect you from inaccurate information reported from original creditors. The FCBA states, you are not liable for unauthorized charges and other billing errors by the original creditor. Additionally, the original creditor is responsible for verification of any inaccurate account information and illegal activities by third-party collection agencies.
The FTC imposes a maximum length of time a negative item can stay on your credit report (so that late payment won't follow you around forever). The rule is negative reporting remains on your credit for seven years. However, any public records (i.e. bankruptcy, tax liens and judgments) can remain for ten years.
Credit Reporting Agencies have 30 days to investigate your challenges of inaccurate information, according to the FCRA. If a creditor takes longer than 30 days to respond to the credit agencies, the information should be deleted. There is a catch, the credit agencies can temporarily delay the update an additional 15 days by reporting a pending investigation within the initial 30 day period.
The credit agencies have the ability verify, modify or delete the negative item(s) in question.
Your credit and your mortgage rates
Your credit scores and credit history impact financial decisions and your financial freedom. When trying to apply for the biggest purchase of your life, a strong credit history will yield the best results. Typically credit scores over 740 offer the best rates available while lower credit scores – between 620 and 659 – will yield rates that can be at least one percent point higher.
The one-percent increase in rate can cost thousands more per year. This difference is a hefty price to pay for avoidable credit blemishes.
Armed with an abundance of great credit tips, you're well on your way to great credit.
Further your education: Federal Trade Commission, U.S. Department of Justice, Fair Credit Reporting Act Summary
Credit resources: Equifax, Experian, Transunion, Annual Credit Report, Credit Karma and Credit Sesame