Guaranteed Rate, White Sox visit Lurie Children's Hospital
Members of the Chicago White Sox were joined by Guaranteed Rate representatives at the Ann & Robert H. Lurie Children's Hospital of Chicago on Thursday afternoon. Those in attendance visited with patients and distributed blankets customized with the White Sox and Guaranteed Rate logos. Ticket vouchers for the upcoming season were also provided.
On hand for the White Sox were manager Rick Renteria and players Tim Anderson, Lucas Giolito and Yoan Moncada. The special guests spent a couple hours signing autographs, taking photos, playing games and coloring with the young patients and their families.
"You're looking at children who are going through a few things and obviously, their families are sharing in that experience," said Renteria. "Being a father of four, we all understand some of the suffering you can end up experiencing. It's nice for us to be able to come out and say hello and touch them a little bit. It's a very small thing to do, but hopefully it goes a long way in helping them have a little joy today."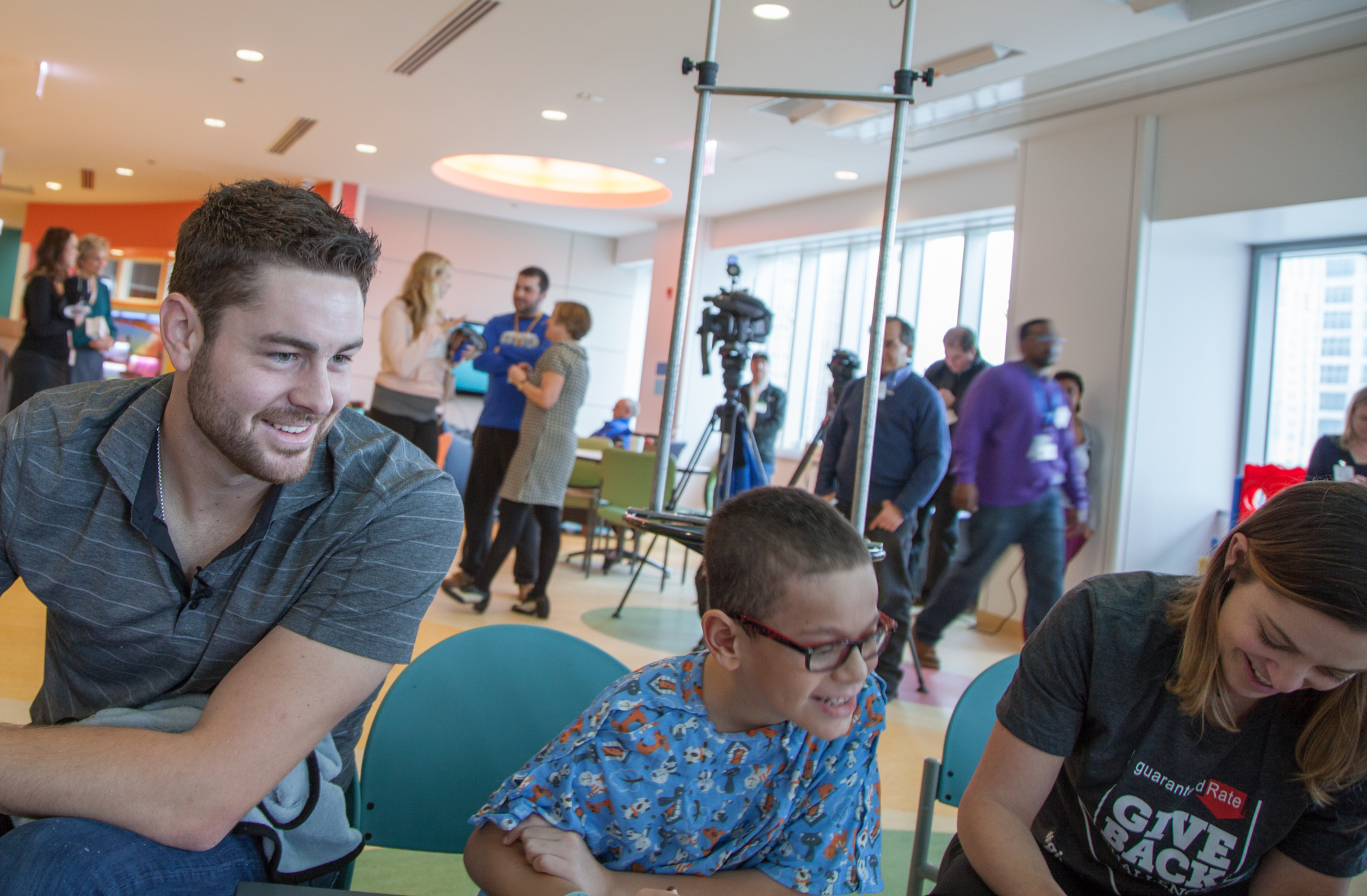 In addition to those at Lurie Children's Hospital, patients at Rush University Medical Center, Loyola University Medical Center, La Rabida Children's Hospital and University of Chicago Medicine Comer Children's Hospital will also receive blankets and ticket vouchers.
"Any chance to give back to the community, whether it be hospital visits or whatever it is to help, it's always been a huge interest of mine," said Giolito, one of MLB's top pitching prospects. "As a baseball player, you're in the spotlight a lot and you have a chance to impact a lot of people. I always want to be able to do that in a positive way."
Members of the White Sox are in town for this year's edition of SoxFest, which begins Friday at the Hilton Chicago. Guaranteed Rate is a presenting sponsor of the three-day event which will feature autograph and photo sessions, as well as question-and-answer seminars. Fans who stop by the Guaranteed Rate booth can enter to win one of several autographed items, including a Melky Cabrera jersey, a Todd Frazier bat, and a Jose Abreu baseball.
A season-long initiative that will focus on youth in the community is currently in the works between Guaranteed Rate and the White Sox. Details will be announced prior to the season.
The Chicago White Sox will open the 2017 campaign on Monday, April 3, when they host the Detroit Tigers at Guaranteed Rate Field.